If you have oily roots and dry ends, you know the struggle to keep your hair looking good. Finding the right balance between cleansing and moisturizing can be hard, but we're here to help. In this blog post, we'll share tips on properly caring for your oily roots and dry ends. As a result, you can achieve healthy and beautiful hair with the right products and techniques.
How to wash your hair to keep the fresh roots longer?
The right shampoo is essential. You need to find a shampoo that will clean your scalp and help control the amount of oil produced. Sometimes, you may need to use the shampoo three times instead of just once or twice. The first use of it will remove the dirt and styling products on the surface. The second time will clean your hair and scalp more deeply. The third time is only necessary if you have not washed your hair in a long time and a lot of dirt is built up. Once a week, you can use a sebum-regulating scrub to clean your scalp deeply. It will make you feel fresh for a long time, increase blood circulation, and help your hair grow faster.
How to care for dry length?
When you wash your hair, take care of the roots and the ends. A mask will help keep your hair healthy and hydrated. Next, apply a leave-in moisturizer to keep your hair looking good until the next time you wash it. Then, if you have time, you can apply a deep conditioner once a week. It will help keep your ends from getting too dry and damaged.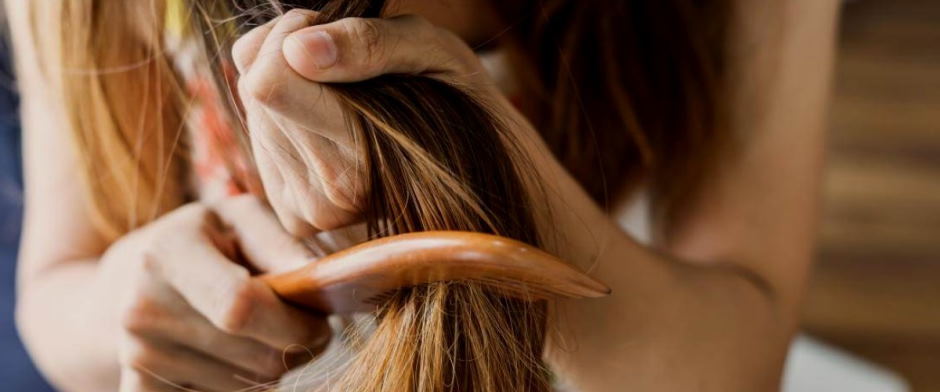 How to make style correctly?
The volume of the roots will help them stay fresh for longer. The old basal bouffant is still good if you want more volume, but it is unnecessary. Do not be afraid to style your hair – dry shampoos and sprays with a powdery texture can help give your hair natural volume without making it look greasy. They will also help keep the roots clean for longer. Finally, apply thermal protection to the length of your hair, so it does not get too dry. This step is very important.
How to refresh the in-between hair washes?
If you have oily roots and dry ends, it is best to wash your hair every two or three days. You can use a dry shampoo between washes to absorb excess oil and refresh your hair. If your hair looks greasy, you can use a root touch-up spray to help control the oil. Just be sure to use a light hand, as too much product can weigh down your hair and make it look greasy.
We hope these tips help you achieve the perfect balance of cleansing and moisturizing for your oily roots and dry ends. So you can have healthy and beautiful hair with the right products and techniques.