There are so many conflicting messages about taking care of your skin. It can be hard to know what to believe! In this blog post, we'll bust some common skincare myths and share the truth about what works to keep your skin healthy and beautiful.
Myth: The more expensive cosmetics, the more effective they are
Truth
The price of a cream or serum is affected by the quantity and quality of active ingredients and the costs of packaging, advertising, and marketing activities for the manufacturer. None of this has anything to do with how effective the product is. The prestige and fame of the brand also contribute to the final cost. The only exception is professional tools. Brands in beauty salons often don't advertise and are generally unknown to a wide circle, but they contain biologically active substances in maximum concentration.
Myth: The best way to restore fresh-looking skin is to rub it with an ice cube
Truth
A sharp cooling can cause blood vessels to contract, which improves blood circulation and makes the skin look healthier. But sometimes, ice treatments can be harmful. If the vessels are dilated and located close to the skin's surface, they might burst from the impact. So before opening the freezer, check the condition of the skin. Contrast procedures are not allowed if you can see a vascular network on the cheeks.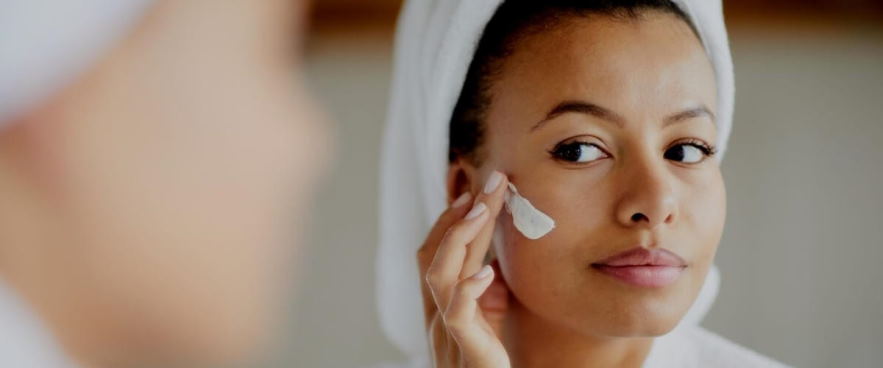 Myth: All pharmacy cosmetics are hypoallergenic
Truth
Many drugstores have brands that make hypoallergenic products suitable for people with sensitive skin. But these brands also make other products, not just ones for people with sensitive skin. Also, there are some cosmetics in drugstores that you can find in any supermarket. If you need help deciding what to buy, ask a consultant for help before you buy anything.
Myth: Anti-cellulite products work
Truth
Cosmetics cannot help you lose weight, but they can help make your skin tighter and more elastic. You should see results in one month if you use these products twice daily, combined with massage and physical activity. Cosmetics with caffeine and carnitine work best for body shaping because they help break down fat cells. In addition, seaweed, horsetail, and chestnut extracts remove extra fluid from the skin and make it more flexible.
Myth: Serum and cream should be the same brand
Truth
You can use a moisturizing serum and nourishing cream from different brands, but make sure they fit your skin type. Also, be careful with products containing fruit acids or retinol. Too many of these substances can cause severe irritation. A specialist should select a care program with retinoids and aha acids.
Myth: Hormonal cosmetics are dangerous to health
Truth
Cosmetics that contain phytoestrogens are sometimes called "hormonal." Phytoestrogens have effects on the skin that are somewhat similar to the effects of "native" hormones. For example, phytoestrogens can stimulate the production of hyaluronic acid, increase skin elasticity, and strengthen the cell frame. Phytoestrogens are found in some anti-aging cosmetics. People think they are dangerous, but this is not true. The amount of phytoestrogens in a cream or serum is low. Therefore, they cannot enter the bloodstream through the skin.