Have you ever wondered what the difference is between all those different makeup brushes? Or which ones do you need to create a flawless makeup look? Today, we are sharing everything you need to know about makeup brushes – from types of brushes to how to use them.
For foundation
This brush is good for applying foundation evenly. It works well with cream, powder, or liquid foundation. The shape and density of the brush help it stick to the skin and apply the foundation smoothly.
To apply your foundation:
Start by putting a small amount of product on the back of your hand.
Lightly dip your brush into the product on one side, and then use it to apply the foundation along your massage lines from the bottom up.
Start at your chin and work your way up to your hairline.

For powder
Powder brushes can be either round or oval. They are usually very dense and thick, and the size may vary. But you should not buy a large brush. It is not very convenient. After all, the main purpose of powder brushes is to model the face. And for this, a medium-length pile is best suited.
To use this technique:
Shake off any excess powder.
Make light tangential movements like shading.
Draw the powder from the center of the face to the hairline.
Continue until you have a uniform tone.
For blush
The brush you use to apply blush can be made from various materials, such as pony hair, squirrel hair, or goat hair. The shape of the brush can be round or angled (beveled). It is best to use a soft brush so that the blush will go on more evenly and smoothly, considering the natural microscopic irregularities on your skin. If you use a too-stiff brush, the blush will go on in streaks that will be difficult to blend.
There are a lot of little details to remember when putting on blush. Of course, it depends on the shape and color of your face. The main thing is not to put it in a straight line. Instead, use a brush to make soft, round strokes following the natural curvature of your cheekbone. Also, don't apply the blush from the bottom up.
For shadows
There are lots of different kinds of eyeshadow brushes. You don't need to buy them all. Just get a blending brush and a brush with short bristles. If you want, you can also get a pointed brush to apply the shadow in the inner corner of your eye.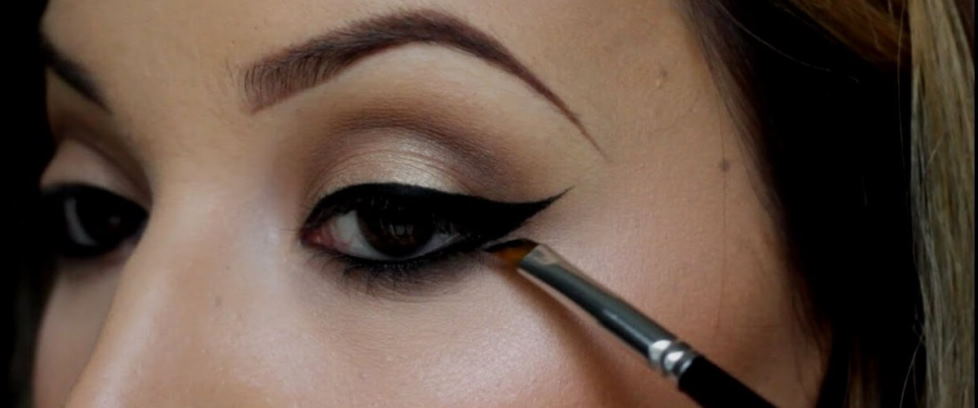 The most important thing with eyeshadow is blending. You need to use a brush to blend the shadow from the outer corner of your eye toward the inner corner. Use light, gentle strokes, and be careful not to apply too much pressure.
For eyeliner
The brush for eyeliner can be thin and long or short and thick. It all depends on the type of eyeliner you are using. If you are using a liquid liner, then you need a brush that is thin and flexible so that you can create a precise line. If you are using a pencil liner, you need a short and stiff brush so you can get a thick line.
When applying eyeliner, start from the middle of your eyelid and work outwards. If you are using a liquid liner, dip the brush in the product before each stroke. For a pencil liner, apply it to the back of your hand to warm it up before drawing a line on your eyelid.
For lips
A thin, flat brush with a sharp tip is used to contour the lips and apply lipstick or gloss. The brush paints over small cracks and bumps on the lips. Therefore, the lips look perfectly made up.
The technique for using this brush is to dip it into lipstick or gloss and then apply it to the lips with patting movements. This technique allows you to use lipstick or gloss more economically.